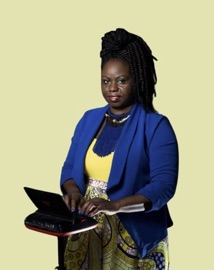 Margary Rogers
RPR, CRI, RSA
President
Margary Rogers RPR, CRI, RSA, is an Official Court Reporter in Washington, D.C. for 19 years and was a freelance reporter for three years. She has also provided CART services as an official court reporter and freelancer. Margary obtained her Bachelor of Science Degree in Court Reporting, an Associates Degree in Legal Assistant and a Concentration in Psychology from Johnson & Wales University in Providence, Rhode Island.
Ms. Rogers has been a board member, the secretary and the President-Elect of the Maryland Court Reporters Association.
She loves giving back to her court reporting community. She has earned her Court Reporting Instructor Certification (CRI) in 2002. She taught court reporting at universities and community colleges, including Anne Arundel Community College in Hanover, Maryland; Howard University Continuing Education Department in Silver Spring, Maryland and Reporting Academy of Virginia in Northern Virginia. She is a NCRF Angel and a student sponsor. Ms. Rogers is the Chair of NCRA's Membership Committee, 2021-2022. Margary is also a member of NCRA's Student/Teacher Committee 2020-2021 and 2021-2022; NCRA's Political Action (PAC) Governing Committee 2020-2021 and 2021-2022 and NCRA's Brand Ambassador Council, 2021-2022. In past years, she was also a member of NCRA's Peers Helping Peers Committee.
Supporting court reporting students brings her joy. Margary hosted a "High Tea for High Achievers" event in 2019 during the Denver NCRA convention for court reporting students. She has also written several articles for the NCRA Student Newsletter and for the JCR Magazine. A few of her recent articles in the JCR, in which she collaborated with other court reporters, are "Back into the Groove of Testing," "Court Reporting & Motherhood," "What are you thinking about?", "Stenographers Leveling up with Certifications," "Court Reporting Karaoke," and many more.
Margary loves being creative and planning events. In 2020, Ms. Rogers created a Facebook group and page entitled "Stenographers Leveling up with Certifications," a group that encourages court reporters to obtain court reporting certifications. She is also the creator of the Facebook group "Steno Fitness Challenge til Orlando 2022!", a challenge to keep stenographers exercising, given the sedentary nature of our jobs. She has created and hosted numerous Court Reporting Zoom events, including Court Reporting Karaoke; Paint Your Certs; Leveling up with Service; CRR "It Pays to Phrase" practice sessions, which include seminars for CEU credits. Margary has also designed Steno merchandize and flyers that promote court reporting and certifications. She is one of the creators of the Facebook group "Court Reporting Merch."
Diversity and inclusion are very important to Ms. Rogers. She believes that everyone should be recognized and appreciated when they excel and serve. She hosted an event entitled "African-American Excellence of Court Reporting, an event honoring African-American court reporters who have obtained the highest certification in courting reporting, the RDR. And later this year, she will collaborate with the LGBTQ Community in court reporting and host an event focused on LGBTQ.
Margary has been a NCRA member for over 20 years and has been a seminar speaker at NCRA and MCRA annual conventions and conferences. Ms. Rogers participates in promotion and marketing events for Court Reporting & Captioning Week at her job, in her community and via social media.
Margary graduated from the Management Training Program at D.C. Superior Court in 2010 and is currently a Team Mentor for the 2021-2022 Management Training Program. Ms. Rogers is the Vice President of Membership for D.C. Courts Toastmasters, District 36, 2021-2022.
Ms. Rogers believes in being the best you can be in your profession and always giving back to a cause that is dear to your heart. Margary is a member of the 100-Day Challenge Steno Practice group, where she practices on her machine every day to become a better writer and test taker.
She has strong faith and believes that ALL THINGS ARE POSSIBLE, IF YOU ONLY BELIEVE.
Margary is the proud mother of one daughter, Ava. Margary loves to travel, rest, and spend time with her daughter.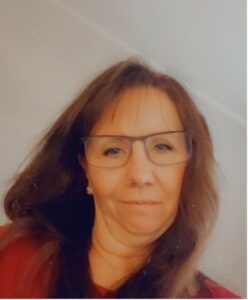 Traci Michelle Mertens
RDR, RMR, CRR, CBC, RPR
Treasurer
EDUCATION
St. Louis University
Bachelor of Liberal Arts (incomplete)
1997-1999
St. Louis Community College
Court and Conference Reporting
1985-1987
Southwestern Illinois College
f/k/a Belleville Area College
General Studies
1980-1985
STATE CERTIFICATIONS
Illinois CSR – 1987-Present
Missouri CSR – 1987-Present
California CSR – 2017-Present
Louisiana CSR – 2017-Present (inactive)
Texas CSR – 2018-Present
Georgia CSR – 2018-Present (inactive)
Washington – 2021
NATIONAL SPEED CONTEST
2017 Speed Contest
7th – Realtime Q&A
7th – Literary 220
2018 Speed Contest
2nd – Literary 220
7th – Legal Opinion 230
15th – Realtime Q&A
2019 Speed Contest
3rd – Overall
2nd – Realtime Q&A
3rd – Realtime Literary
2nd – Legal Opinion 230
2nd – Q&A 280

EXPERIENCE
U.S. House of Representatives
Office of Official Reporters
October 2018-Present
PohlmanUSA Court Reporting
Staff Court Reporter
August 2014- October 2018
US Captioning Company
Broadcast Captioner
2008-Present
Self-Employed
2006-2014
St. Louis Community College
Instructor, Court and Conference Reporting
1997-1999
Rankin Reporting and Legal Video
CEO/Staff Court Reporter
Staff CSR 1988-2001
CEO 2001-2007
Traci has two sons, Brett, 33, attorney, married to Megan, attorney; two granddaughters (the loves of her life), lives in Mansfield, MA.
Blake, 26, CPA, married to Carly, his high school sweetheart, lives in Houston, TX.
Hobbies and interests include working out, reading, helping CR students, volunteering.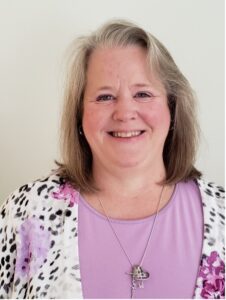 Susan Liebrecht
RPR
Secretary
Born in Washington, D.C., raised in Prince George's County, Maryland and now living in Eldersburg, Carroll County.  She was president of her FBLA Chapter in high school and with an eye on the business world she attended a Senior Career Fair where Court & Conference Reporting at Strayer College in Washington, D.C. was highlighted.  Having an uncle, who was an agency owner, in the industry aided her decision in attending Strayer.  After graduation with an Associate's degree in the summer of 1984, she joined his firm as a freelancer. 
She has been asked several times over the years to return to her high school and speak to students on Career Day about what a career in court reporting is and share some of her stories and experiences.
 Sue is very active in her church and enjoys singing, playing the flute and serving on the women's ministry board.  Her other interests include reading, spending quality time with friends and enjoying all aspects of entertainment.  She also prides herself in being a self-taught techy.  Having never been married, she will admit she likes the freedom of single life.  She now shares a home with her sister, Julie, dog, Henna and cat, Nikka.
Sue has recently let go of her 30-plus year loyalty to her uncle's firm and is branching out and discovering what other agencies have to offer.  She considers herself blessed to have found a career so rewarding.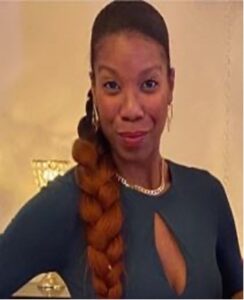 Jeaninn Alexis
Board Member
Jeaninn Alexis is a stenographic court reporter. She attended Brown College of Court Reporting, obtaining a high level of training, and is now nearing five years of freelancing. Having obtained her education and skill at an amazing institution in the amazing state of Georgia, she chose to apply her skill in the great state of Maryland and the surrounding areas. She has taken arbitrations, hearings, and depositions of all kinds all throughout Maryland and D.C., none of which were short of intriguing. Before she became Madam Stenographer, she was an assiduous waitress who hustled hard, worked harder, but she knew she wanted and deserved much more.
As a young woman, who has always dreamed of seeing the world, this career has given her the chance to make those dreams actualities. Having traveled to many states and countries and enjoyed some of the most unbelievable experiences, she knows none of that would be possible if she didn't become a stenographer. She has always and will continuously be on the road of betterment by daily practicing and pushing for passing the next test and certification. She's always pushing to be her best self, stenographically. Feel free to reach her at jeaninnalexis@yahoo.com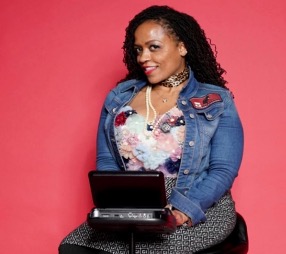 Sherry C. Knox
CCP, CBC, CART PROVIDER/CAPTIONER
Board Member

Sherry Knox is a freelance CART Provider/Captioner where she specializes in a variety of CART and captioning settings and platforms. She has been in this position since 1993 when she graduated from Court Reporting School. Sherry has dedicated her skill solely to providing CART and captioning in the disABILITIES community. Sherry was born in Washington, D.C. and raised in nearby Prince George's County, Maryland. She currently lives in Camp Springs, Maryland and has a 19-year-old daughter and a 17-month-old granddaughter. Sherry says that COVID has put her in full-time telework mode, and she is enjoying it and strikes a balance with it all. She provides CART services for one person every day via remote CART; preCOVID, she was onsite. She has meetings throughout the day, so she provides CART for those meetings. Sherry says, "I'm a regular to her meetings, so her coworkers consider me part of the team."

Sherry says stepping away from her desk on the hour to move her body is a good way to keep the blood flowing as she is sitting a lot throughout the day. She loves to stay physically fit and some hobbies she enjoys are scrapbooking, gardening, and decorating.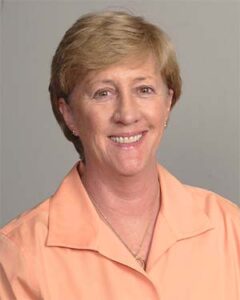 Marybeth Everhart
MA, BA, RPR, CRI, CLR, CPE
Advisory Board Member
Marybeth began reporting in 1980. She has been a freelance reporter in the Baltimore-Washington area; and an official reporter in Brisbane, Australia. She has been the National Marketing Manager for Realtime Coach since 2006, and works closely with reporting schools, firms, and court systems to improve skills for students and working reporters.
She has served as a member of numerous NCRA committees and is a contributing editor to the Journal of Court Reporting. Marybeth also has a Master's Certificate in eLearning and a Master's Degree in Educational Technology.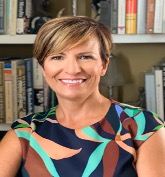 Ronda Thomas
RMR, CRR, RPR
Immediate Past President
A Baltimore native and now living in Catonsville, Maryland. She started her freelance reporting career in 1990 after graduating from Villa Julie College. During the early 2000s, she took a hiatus to stay home with her two sons who are now 17 and 19.
She recently was the host of a podcast that focused on encouraging reporters to provide realtime by sharing her experiences during the past 30 years and some things she learned along the way.
Ronda enjoys hiking, going to the beach, and country line dancing which is where she met her fiance, Larry, who understands shen she says, "I've got a daily," that there will not be dinner!
Ronda recently accepted an Official Reporter position at the United States District Court in Baltimore, Maryland, and she is looking forward to a new chapter in reporting. She also recently received her RMR Certification.