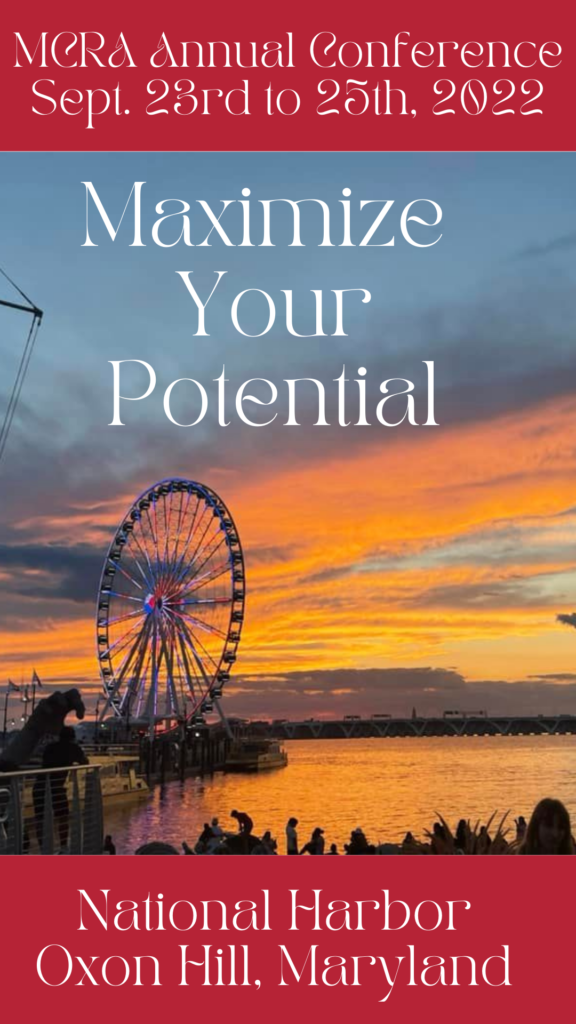 'Maximize Your Potential'
2022 Annual MCRA Conference
Join us on Friday Sept. 23rd through Sunday Sept. 25 (All Seminar Packages are for entire conference)
Registrants will earn 1.0 CEUs for Friday/Saturday/Sunday a.m.
Attendees are invited to register via mail or the registration form below. Please note that the deadline for Early Registration is September 9th, 2022. A Late Registration fee of $50 will be assessed for any mailed registration form received postmarked after 9/9/22, as well as any registration submitted electronically after 9/9/22.
On-site registration for the seminar will be available for $450. The current seminar rates will not be available after September 22nd, 2022.
Please use the form below to register for the 'Maximize Your Potential' 2022 Annual MCRA Conference.
Don't forget! MCRA Members receive a special rate for attending the conference. If you are not a current MCRA member and you would like to register for the conference with the Members' Discount rate,  click here to become a member (link will open in a separate page). Once you become a member, MCRA will send you the MCRA Discount Code to register for the Conference as a member and receive the member's discounted rate.
Registrants must be an MCRA member by September 9th, 2022 to receive the member discount.

Contact marylandcra@gmail.com if you are a member who has not yet received a Discount Code.
* EARLY REGISTRATION DEADLINE: September 9, 2022.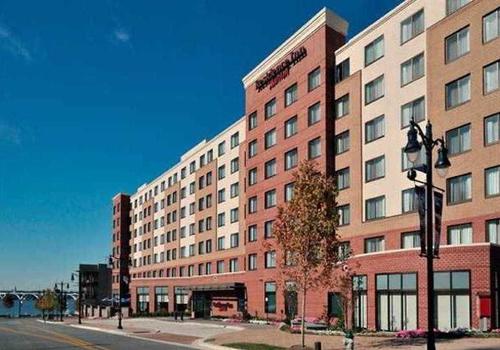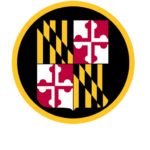 $$$
There is a discounted room rate of $189 USD per night for Friday, September 23rd to Saturday September 24th, not including taxes and other hotel fees, for those who are interested.
Book your group rate for Maryland Court Reporters Association
If you have questions or need help with the link, please do not hesitate to ask. 
Event Summary:
Maryland Court Reporters Association
Start Date: Friday, September 23, 2022
End Date: Sunday, September 25, 2022
It pays to book early!
The discounted rate via the link will be discontinued on September 2nd, 2022.
* Breakfast and lunch on Saturday is included in the Registration Fee. The hotel also has complimentary breakfast every day and all hotel suites have full kitchens.